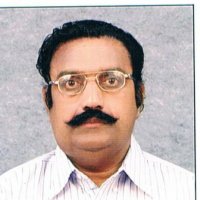 Essay
·
Reading time: 4 minutes
Education V/S Career
Education is important for bringing change in understanding and thinking abilities in an individual
It plays an important role in improving the social and economical condition of the people .
Education is the basic right of the citizens in the democratic setup.
But due to anomalies in social system and governance , a majority of people are deprived of this right of learning .
The agencies responsible for propagating the learning process have been engrossed with various vested interests.
It has more or less become business venture with profit motives and the social objective of upliftment of masses are lost .
There are segregations on religious grounds inorder to gain political mileage imparting education to a specific section of society.
The common man in this situation is juxtaposed in the hands of so called educators .
He finds difficult to choose the right type of education which is affordable and appropriate to his ambitious and aspirations to build a career , and often lands into choosing wrong curriculum and into wrong hands.
The rat race of people in the fray and peer pressure is also responsible for such mistakes .
The aspirations of the parents without understanding the talent and abilities of their ward is also responsible for wrong selection.
The imposition of their own unaccomplished dreams of career on their wards and forcing them to act on their whims is also responsible for such selections
Rampant practices of upbringing of a child and in progression of building his learning abilities based on peer groups also yield to wrong selection of identification of career path at grassroot level.
Each individual child defers in cognitive abilities and talent due to various factors which may be genetic , environmental ,and situational which a child faces right from his birth.
Therefore, A good environment for growth of a child identifying his cognitive abilities and talent and providing him appropriate resources for overall physical and mental development is needed, which will be helpful in identifying the potential in a child and right selection of his career at a later stage .
Basic education is the right of a child in any democracy.
Identification of career is the crucial subject matter which varies from individual to individual depending upon the abilities or talent and resources at his command, providing him enough scope of selection of appropriate career path .
Guiding the right path of education helpful in designing right career and providing enough opportunity and resources is important role of his mentors, advisors or guides .
It is in vouge that an individual follow the path of a successful individual as his role model in building his career without considering the fact the talent, struggle , environment, situation and people responsible for building the career of his role model, which may be different from him in which he exists.
In result he may land in wrong selection of his career and may not be able to fulfill his desired aspirations and career goal.
Therefore designing the career of an individual depends on various factors ie: childhood identification of talent and upbringing, right type of education, guidance in selection , availability of opportunities and resources.
These factors play an important role in development of career which vary from individual to individual .
There may be instances of wrong selection of career irrespective of education which has been acquired by an individual which may be due to situation beyond his control in which he has been forced to act or due to subsistance for survival or rat race in fray without application of mind or guidance .
Therefore right type of education corresponding to the aptitude and talent and right type of mentors in guiding him choosing right type of career goal keeping in view ambition of each aspirant and providing him congenial environment ,opportunity and adequate resources for growth is needed, so that people do not suffer due to wrong selection of career path despite being educated and talented in in their respective educational field of expertise .
Relating career with the income generation and financial gains is a wrong concept. The mental satisfaction and sense of achievement of goal is of prime importance.
Nevertheless a career path chosen by an individual should also provide him decent income generation for subsistence with decent lifestyle and scope for further augmentation.
But it should not be the sole objective of money making business.
A career path with the social objective besides personal preferences is a noble path which are not only improve the life of an individual but also bring a positive change in the life of others associated with him.
2 Likes
·
1 Comment
· 80 Views
People who like this post
Loading Likes
Author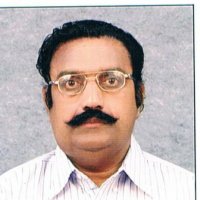 An ex banker and financial consultant.Presently engaged as Director in Vanguard Business School at Bangalore. Hobbies includes writing in self blog shyam53blogspot.blogspot, singing ,and meeting people and travelling and exploring…