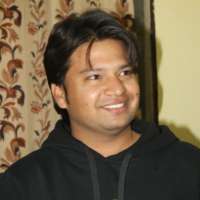 Story
·
Reading time: 3 minutes
Somehow I proposed her…
The whole of March I was busy preparing for exams. scores were important to get admission in a good college which may help us in securing a respectable job. I had performed reasonably well in all my papers and today was 2nd April, Last Day of Our Exam and our last paper was of chemistry. Today I had decided to speak my heart out to Jaanvi after exam .
Outside the examination Hall, I wished Janvi for the exam and while she walked towards the exam hall I interrupted and said don't go away after exam we shall stay and talk for some time it's the last day at school. She smiled and said will wait for you, All the best.
I gave the exam and I had done fairly well. I wished Janvi Would have Performed well too so that I could speak up my mind to her. Exams were over But I was nervous like never before, Today I was to face the toughest exam of my life for which I have been preparing since my first day in School
I came out of hall and saw Janvi sitting under a tree near the school basketball court and walkded towards her, suddenly somebody bumped into me from back it was Vivek my best buddy, He was very happy that the exams were finally over, He looked at me and saw something and said You don't look happy, you seem nervous what happened I am sure it's not chemistry you are damn good at it. I said no exam was ok I'm not well. what happened I lied again and said sort of headache. Cum on headache was this school and it's over and everybody laughed. Janvi smiled and I too. Some body called Vivek and he marched ahead and I was happy that we were alone.
I said exam was good to which she nodded in agreement. So We shall not meet again now School is over. She said, No we will stay in touch we have our Contact Numbers we will talk. yeah I Said but it won't be like this anymore meeting every day on school and then in tuition Classes and all .
So, you asked me to stay Said Janvi. You wanted to say something. I said no just wanted to have a chat for the last time. we have been best of buddies and I could not say anything more. she patted on my back and said cum on yar, we will meet and will stay in touch sentimental Mr Vijay . I smiled back, wanted to say that I love you, Wanted to Hug Her but could not. I was scared of loosing her though we were already departing after school. I was not looking at her. My mom always said that when you want to say something just say otherwise your eyes will reveal and if the person understands you, will get to know, no matter how much you hide. This was the way she used to make out of my silence and she was always right after all she was my mother .
I wanted to hug her but there were many students near the court and teachers too even if we're all alone I could not have the guts to ask her for that. I was very scared of the person whom I adored, however just opposite to me she was bold and beautiful.
We shook hand and said bye to each other and started walking together I did not want to leave her hand but left while we started walking. she turned to me and said you love me Right? . I could not utter a word. Say I won't eat you up Janvi continued. how can you say that I said slowly. so you don't love me in that case Said Janvi . Say it clearly i want to know from you right now. I could not utter a Word but nodded my head in agreement and then Quickly asked Do you? to Which She Said. We will talk about it, lets go for now. I knew my eyes had screwed up; my mom was right. I wished I had specs to avoid all this. Both of us walked towards our home, throughout the way we remained silent .
1 Like
·
1 Comment
· 47 Views
People who like this post
Loading Likes
Author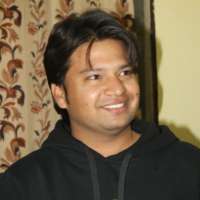 नाम : हनुमान गोप निवास : उत्तर प्रदेश शिक्षा: एमबीए प्रकाशन: विभिन्न पत्र पत्रिकाओं में रचनाएं प्रकाशित